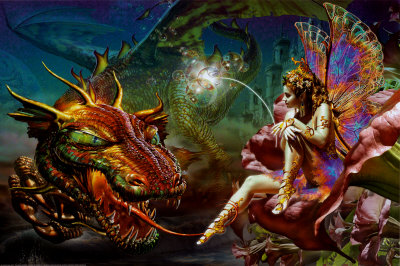 6 months ago I set out to start my dream career as a personal development writer.  My idea was to create an alternative to the Deepak Choprah's and Dr. Phil's of the world.  It wasn't that I thought those guys were harmful—it was that they didn't speak to me and my life.  I was not brought up studying Vedic texts in India.  I am not a middle-aged Texan in a suit.  I'm a suburban-born, TV-fed, English major trying to grow up.
I also felt like few were talking about my problems.  I've dealt and deal with some heavy shit—family turmoil, drugs, alcohol, broken relationships, career, troubled relationship to technology, etc.  Stuff most of my friends deal with too.  I wondered why few personal development writers were talking about these issues directly.
Through various emotional and physical practices, much of the aforementioned heavy shit has been wiped away as if by transformational toilet paper.  My writing is meant as a way to offer you the same toilet paper squares that were offered to me.  I also want to offer it in a way that is neither intellectually, aesthetically nor aromatically repellent.  I want to speak to the masses who don't need butterfly and lotus flower visual motifs to denote personal transformation.  For a career and life's purpose, there is nothing I'd rather do.
Last week I had the most traffic I've had in my 6 months of keeping this blog owing to a series of posts about relationships and dating.  It's popularity made me wonder:  What the hell do people like to read about?  What do they want to see?  How might I better serve The?
So I have an open request for suggestions.  Will you please answer one, some or all of the following questions about me and my writing:
What works?  For example, do you like personal narrative or more instructional stuff?  Do you like longer or shorter pieces?
What doesn't work?  Is my stuff too long, too wordy, too pedantic, too vulgar, etc.?
What are you favorite topics?  Relationships, goal-setting, beliefs, etc.
What would you like to see that is not here?  Some ideas I've had include short instructional videos, guest interviews and an advice column.  Do any of these sound appealing?  Do you have other suggestions?
How would you suggest I improve my outreach and increase readership?
Who do you think are the most helpful figures in personal development, spirituality and self-help (beside me of course)?  What do you like about them?
Do you have any skills or resources you'd like to lend me?  Perhaps you want to do a branding experiment with me.  Perhaps you are a writer who wants to engage a dialogue.  Please let me know what you have to offer (I'll be happy to help you in any way I can).
Etc.  Something I'm not asking.
I am committed to making this dream take form, but it will not happen without your support.  I urge and invite you to take a few minutes to help me (leave suggestions in comments below or email me at df [at] davidfriedlander [dot] come).
What's in it for you, you ask?  The answer is that you affirm that you live in a supportive world.  This is not merely a self-serving answer.  If you don't take action to help others realize their dreams, who will do it for you?  For my part, there is a standing offer to help you in any way that my talents and time permit.  Let me know.