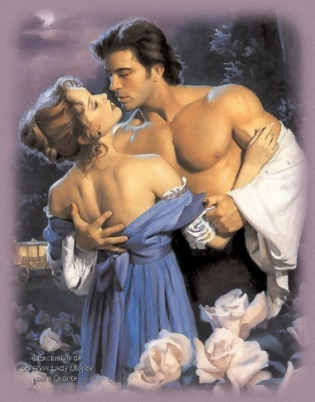 [This is part II of an unknown numbered series.  Part I is here.]
Don't have sex until you know the person you are having sex with
Revolutionary right?  That you might actually want to know the person you are having sex with.  But I have lots of personal experience having sex on the first, second or, at latest, third date.  I know I'm far from alone.  It's almost never ended well for me and I'm pretty sure you're no different.
A friend of mine said, "There is no such thing as casual sex."  When we have sex, our bodies tell us, "You are now in a relationship."  Our hearts and minds, on the other hand, haven't had time to discern their feelings on the matter.  Maybe we'll like this person, but maybe not.  Who knows?  I've jumped this gun many times, finding myself in a relationship with someone I barely knew.  Rather than confess my error, I slog away at relationships with women I have nothing in common with aside from anatomical compatibility, sometimes for years.  This problem would have been avoided had I known the people I was having sex with.
See people for who they are
As Emerson said, "What you do speaks so loudly that I cannot hear what you say."  Pay attention to people's behavior, not to their words or who we want them to be.
We often can't see people for who they are because of our ulterior motives.  Most of us think we are broken and believe we are unworthy of being loved.  When a datable girl or guy comes along, we create the fantasy "he/she is going to fix/complete me/make me lovable."  With this fantastic pot at the end of the relationship rainbow, all of our observations are skewed.  We will believe words and look for actions that affirm the fantasy rather than observing actions that might directly contradict them.
In our fantasy land, our new partner—who might be someone we just met in a bar—can do no wrong.  We overlook her deeply bitten fingernails or his constant looking at other girls.  This is why online dating is problematic.  We literally don't see anything.  All we have are words that people write about themselves; words that would be negated by 10 seconds of face-time.
These fantasies are often projected in a flash.  You see a guy with a tweed jacket and fantasize about reading books together in bed on Sunday mornings.  You see a girl with a backpack and imagine family expeditions to the Himalayas.  When we set up these kind of fantasies, it's almost impossible for things to work out because no one ever lives up to our fantasies.
People are mixed bags.  We have healthy and not-so-healthy traits.  Ignoring either side shows us that we are disconnected from reality.  A good test of this is how often we use or think the words "always" or "never" in relationship to someone. "He is always so thoughtful."  "She never considers my feelings."  No one always or never does anything.
Healthy relationships and courtships are based on being with someone in reality, not in fantasy—loving and respecting the mixed bag that they are.  If you meet someone and they do something you don't like, don't expect that behavior to change.  Accept it or move on.
Don't talk smack about your prospective partners
"There are no good men."  "Women are crazy."  "Gay men can't commit."  "Lesbian women are too dominant."  When we say these things, it creates a lens through which we see the world.  Men cannot be good.  Women cannot be sane.  Gay men cannot be committed.  Lesbian women can't be agreeable.  We think we have evidence, but the evidence is all collected looking through the lens.  Take off the lens.
The first step is stop saying these things.  It may take some work because we are often surrounded by people who agree with our contentions.  Many women surround themselves with other women who believe there are no good men.  Many men surround themselves with other men who believe women are crazy.  Maybe some time away from these people is in order.  Hang out with people who are in healthy relationships.  Barring that, don't participate in the conversation.